Live Webcams in Alabama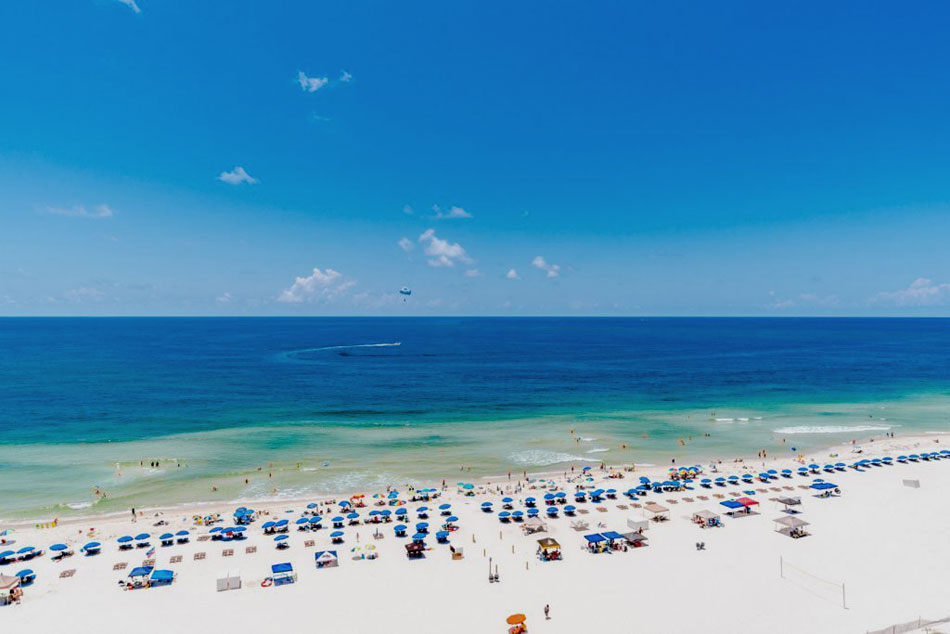 Source: www.spectrumresorts.com
Info: Live camera streaming views of the beach at the city of Gulf Shores in Alabama. The Alabama Gulf Coast is an area of unspoiled natural beauty with 32 miles of sugar-white sand beaches made almost entirely of fine, quartz grains washed down from the Appalachian Mountains thousands of years ago.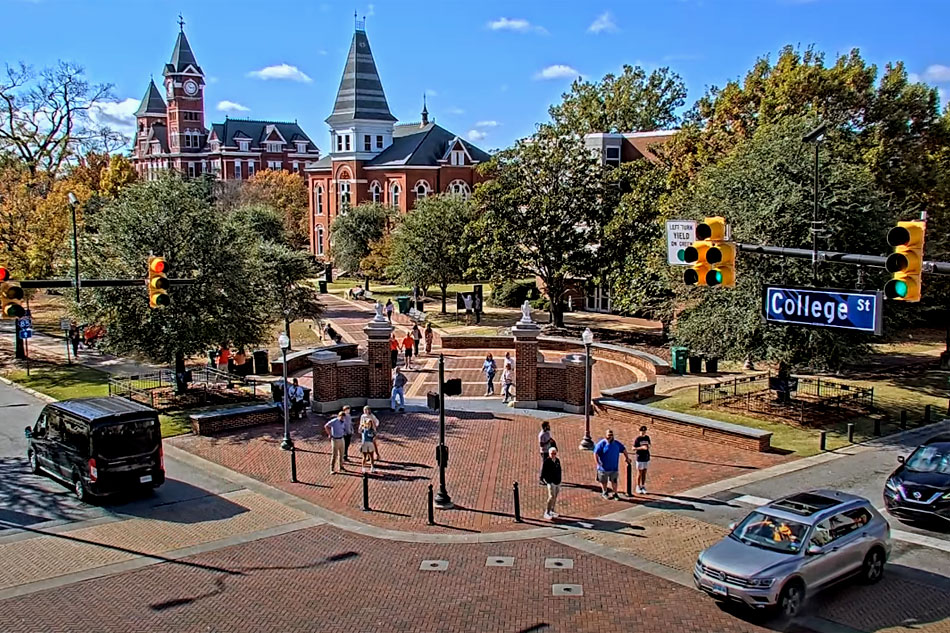 Location: Toomer's Corner, Alabama, United States
Info: Live streaming webcam featuring Toomer's Corner in Alabama, United States.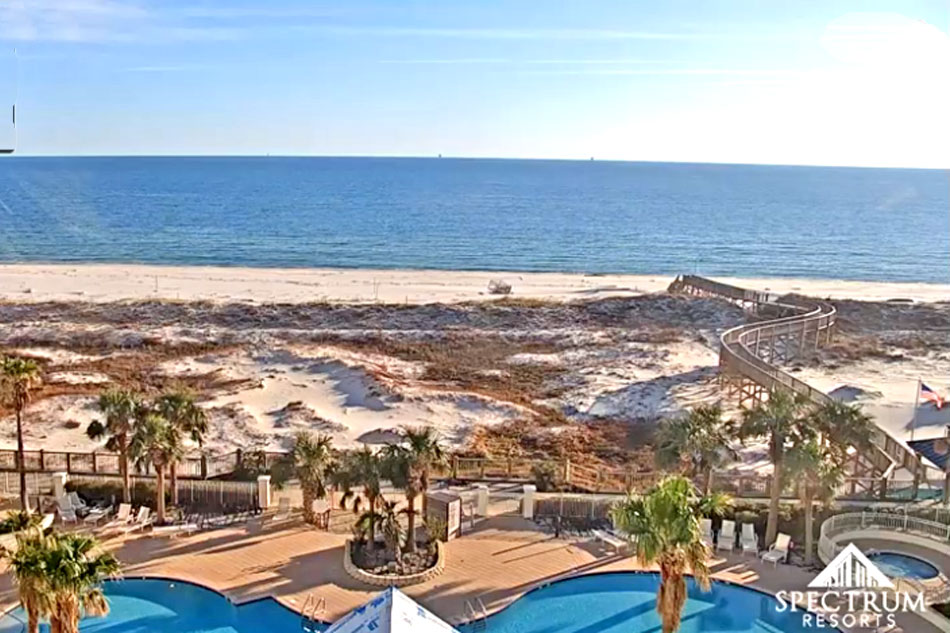 Location: Fort Morgan Peninsula, Gulf Shores, Alabama, United States
Source: The Beach Club Resort and Spa
Info: Live streaming webcam showing views of the beach at The Beach Club located on the beautiful Fort Morgan Peninsula in Gulf Shores, Alabama