Live Webcams in Arizona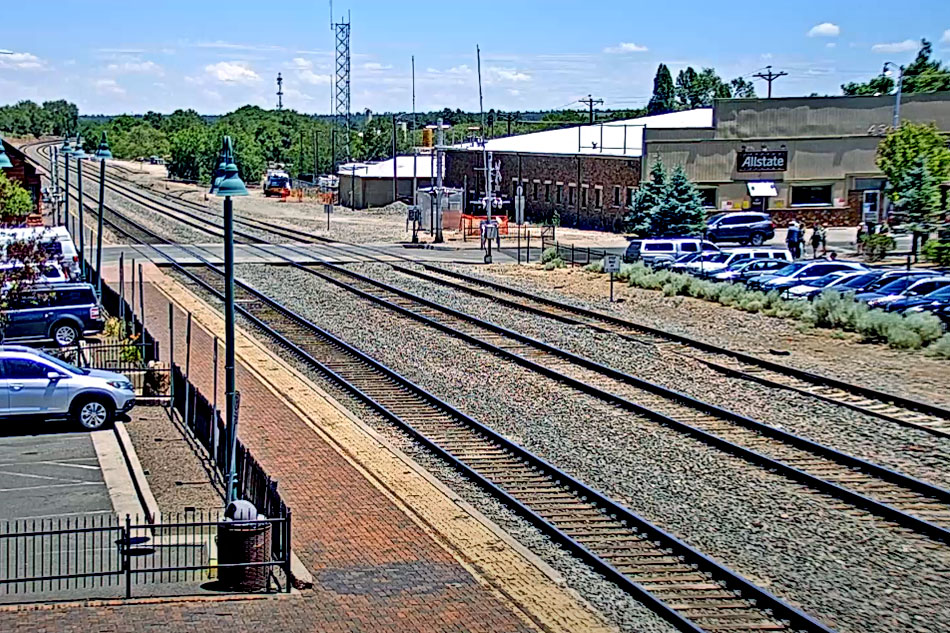 Location: 1 E Rte 66, Flagstaff, Arizona, United States
Source: www.virtualrailfan.com
Info: Live webcam streaming views of Flagstaff Rail Station passing trains and passengers, in Arizona, United States. Located between downtown's lively shops and restaurants and the campus of Northern Arizona University, the Flagstaff station also houses the city's Visitors Center. The depot at Flagstaff has been an integral part of the city since 1926, the year it was built by the Atchison, Topeka and Santa Fe Railway. This Tudor Revival brick building with its cross-gabled roof was designed by one of the railroad's engineering staff. It stands at what has historically been one of the busiest railroad corridors for both freight and passenger rail in the United States.