Live Webcams with Scenery in Canada
Location: Niagara Falls, Queen Victoria Park, Ontario, Canada
Source: www.niagarafallslive.com
Info: Live streaming webcam showing views of Niagara Falls in Ontario, Canada. The webcam is located at the Hilton Fallsview Hotel.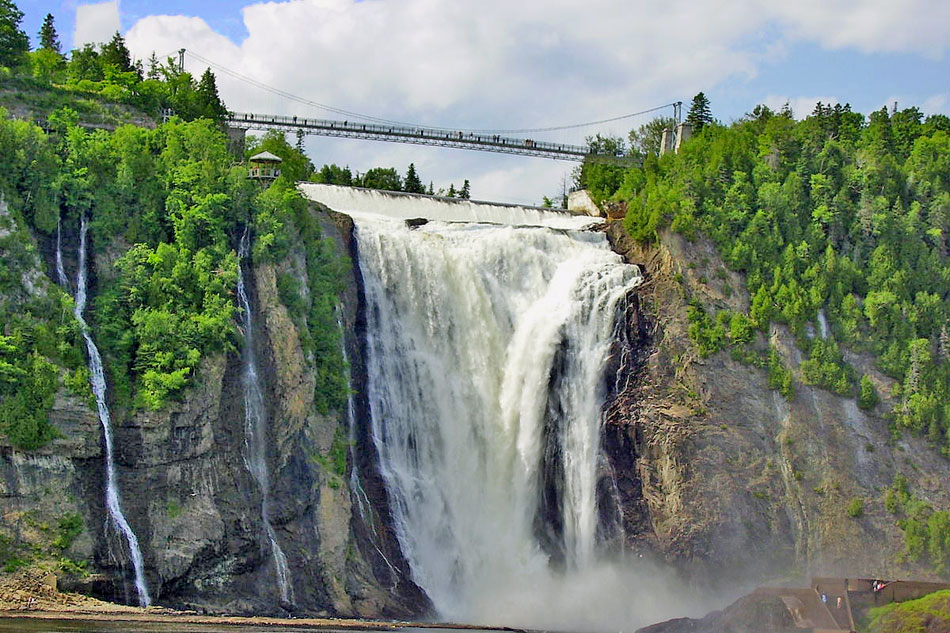 Location: Montmorency Falls, Parc de la Chute-Montmorency, Quebec, Canada
Source: Chute Montmorency
Info: Live streaming webcam showing views of the Montmorency Falls in southern Quebec, Canada. The Montmorency Falls make a spectacular plunge 84 m into the St. Lawrence River. A hydroelectric installation at the falls provides power for the region around Quebec city.

The falls are named after Henri II, duc de Montmorency, who served as the viceroy of New France in the 1620s. He never saw these falls and died never having set foot in Canada.